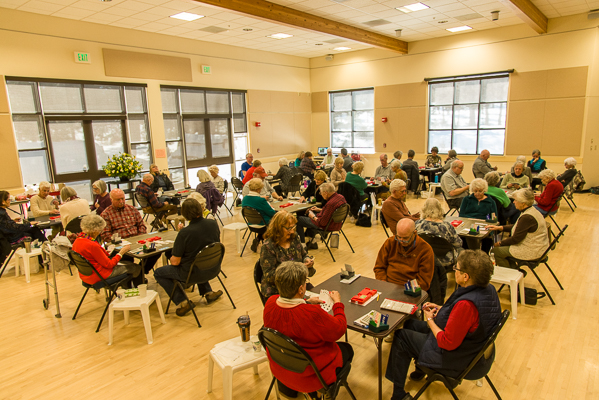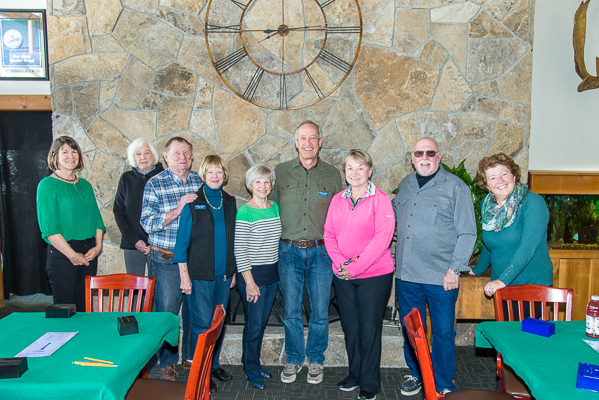 Welcome to the Bend area bridge clubs where we play friendly duplicate contract bridge. We play three times a week on Monday, Wednesday and Friday at 12:30 in Bend at the Bend Senior Center, 1600 Reed Market Road.
We have a Tuesday game restricted to those with less than 749 masterpoints at the Golden Age Card Club, 40 SE 5th St in Bend on Tuesdays.
We play once a week on Thursdays at 12:30 in Redmond at the Redmond Senior Center, 325 Dogwood Rd.
We play Fridays at Widgi Creek Golf Course, 18707 SW Century Dr. This game is limited to those with 500 masterpoints or less.
All games feature pre-duplicated boards and electronic scoring. Bend area bridge clubs are members of the ACBL and all games are sanctioned by the ACBL.